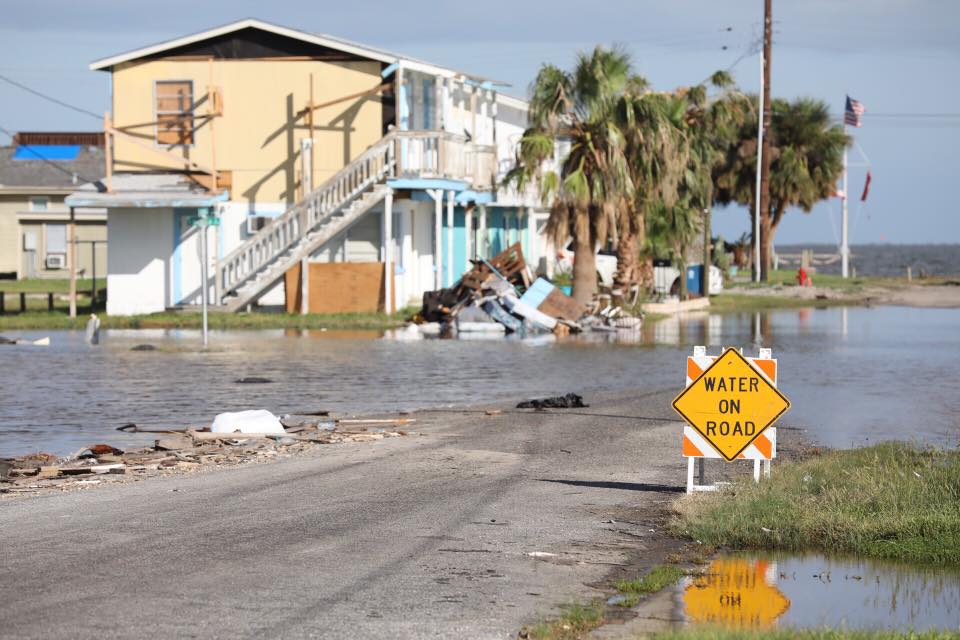 COLLEGE STATION, Texas — Insurance provides protection against all kinds of worst-case scenarios, like fires and car accidents. It can be difficult to predict when these events may occur, but understanding risk factors can help inform choices about coverage.
In 2017, Hurricane Harvey showered Harris County with over 1 trillion gallons of water, flooding over 120,000 structures. Harvey caused over $25 billion in damages. Having flood insurance can help protect against the financial impacts of flooding. After all, floods are the most common and costliest natural disasters in the United States.
What is Flood Insurance?
Flood insurance covers damage to a building and its contents in the event of a flood.Home and renters' insurance policies rarely cover flood damage. Flood insurance is usually purchased separately.
It is important to understand the difference between flooding and water damage. If your dishwasher springs a leak and floods your kitchen, that wouldn't be covered under flood insurance, but may be covered by homeowner's policy. But flood insurance covers flooding from rainfall, dam and levee failures, and storm surges; all events common during hurricanes.
Where Can I get Flood Insurance?
The Federal Emergency Management Agency (FEMA) offers flood insurance through the National Flood Insurance Program (NFIP).
While the NFIP is the nation's largest provider of flood insurance, most reputable insurance companies that offer home or renters' policies offer flood insurance, too.
The major tradeoff between NFIP and private insurance is coverage; private insurers may not offer coverage to high-risk individuals, whereas the NFIP offers coverage to anyone living in a high-risk area whose community has opted into the Program.
NFIP insurance can be purchased through NFIP Direct, or through an NFIP insurance provider. If you're interested in coverage from an insurance company, contact them directly.
How Do I Know What Coverage I Need?
The NFIP offers a suite of tools that can help you identify the risk level of your area, as well as tools to help you calculate the type and amount of coverage you might need. Factors that may influence your premium—the amount that you pay per month—include the elevation of the bottom floor of your house, the type of construction, and how many levels the structure has. However, NFIP insurance only covers floods that occur naturally, span more than two acres, and affect at least two different properties. Different insurers' policies work differently.
NFIP policies offer coverage up to $100,000, while private policies may offer more. However, private insurers may have more restrictive eligibility criteria, and could deny coverage if you're high-risk.
Purchasing flood insurance can be a smart choice, but in some cases, it is required. Those living in high-risk areas who have federally backed loans, such as FHA loans, must have flood insurance.
Floods can happen anywhere, and more are occurring in areas that haven't historically been at risk. According to Texas Flood Insurance, almost 25 percent of flood insurance claims come from areas that are not considered high risk for flooding.
Other Resources:
www.hcfcd.org/About/Harris-Countys-Flooding-History/Hurricane-Harvey
www.fbiic.gov/public/2010/mar/FloodingHistoryandCausesFS.PDF
Why You Need Flood Insurance Video (www.youtube.com/watch?v=Kjs0rxXuP40)
www.floodsmart.gov/how-buy-flood-insurance
Media Contact:
Sara Carney, Communications Manager, Division of Marketing & Communications, Texas Sea Grant College Program at Texas A&M University, 713-435-9585, scarney@tamu.edu
####
Texas Shorelines is a service of the Texas Sea Grant College Program at Texas A&M University. Texas Sea Grant is a unique partnership that unites the resources of the federal government, the State of Texas and universities across the state to create knowledge, tools, products and services that benefit the economy, the environment and the citizens of Texas. It is administered through the National Oceanic and Atmospheric Administration and is one of 34 university-based Sea Grant Programs around the country. Texas Sea Grant is a non-academic research center at Texas A&M University. The program's mission is to improve the understanding, wise use and stewardship of Texas coastal and marine resources.