MAKING SCIENCE WORK FOR TEXANS FOR 50 YEARS!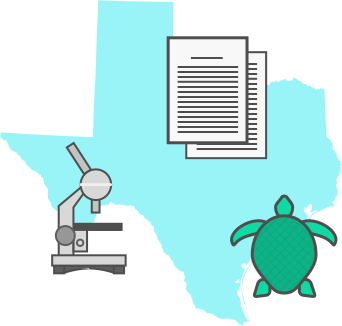 TEXAS SEA GRANT IS A UNIQUE PARTNERSHIP THAT UNITES THE RESOURCES OF THE FEDERAL GOVERNMENT, THE STATE OF TEXAS AND UNIVERSITIES ACROSS THE STATE TO CREATE KNOWLEDGE, TOOLS, PRODUCTS AND SERVICES THAT BENEFIT THE ECONOMY, THE ENVIRONMENT AND THE CITIZENS OF TEXAS.
FOCUS AREAS
TEXAS SEA GRANT STORIES
Want to see the real-world impact Texas Sea Grant is having, bringing science and stewardship to the Texas coast? Check out Stories.TexasSeaGrant.org!
TIDINGS: TEXAS SEA GRANT'S QUARTERLY NEWSLETTER
Stay up to date with the latest Texas Sea Grant news, funding opportunities, and more.
NEWS
EVENTS