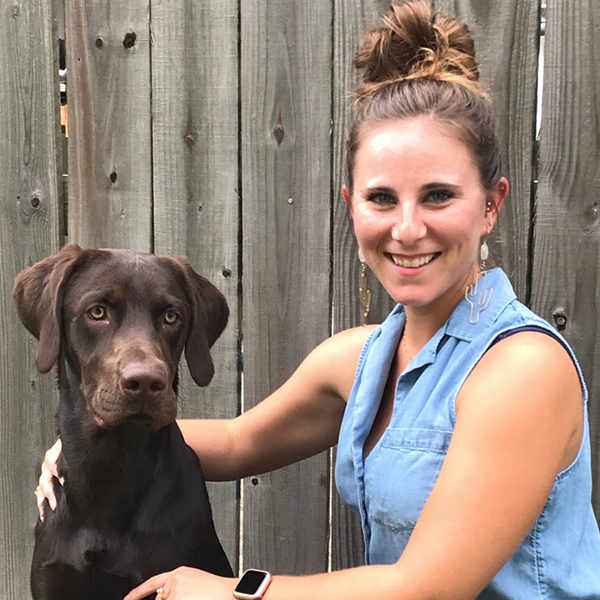 Two new coastal and marine resources extension agents, Nicole Pilson, and R.J. Shelly, have joined Texas Sea Grant, working with the communities in Matagorda and Calhoun County, respectively. They are jointly appointed with the Texas A&M AgriLife Extension Service.
Before coming on board with Texas Sea Grant, Pilson worked as a fish and wildlife technician with the Coastal Fisheries Division of the Texas Parks and Wildlife, where her field station was charged with sampling and monitoring the fisheries of Matagorda Bay. Pilson is excited to work with the communities around Matagorda Bay and says she hopes to "bring awareness to the vital resources of Matagorda through various educational programs."

Pilson obtained a bachelor of science in marine biology in 2014 from Texas A&M University at Galveston, and in 2016 she graduated from Texas State University with a master of education degree in student affairs in higher education.
Over the past 25 years, Shelly has worked for the Texas Department of State Health Services Seafood and Aquatic Life Group, where his main responsibilities involved shellfish classification from the San Bernard River to Mesquite Bay. He also currently holds a U.S. Coast Guard captain's license and has been a fishing guide in Port O'Connor since 1996. Through Texas Sea Grant, he plans to provide training and assistance to recreational fishers and those in the oyster industry.

Shelly is also a Texas A&M former student, having received his bachelor's degree in wildlife and fisheries sciences from Texas A&M University in College Station in 1990.
Both Pilson and Shelly will bring expertise to help these communities with important marine and wildlife conservation efforts, as well as help people better understand these vital habitats.