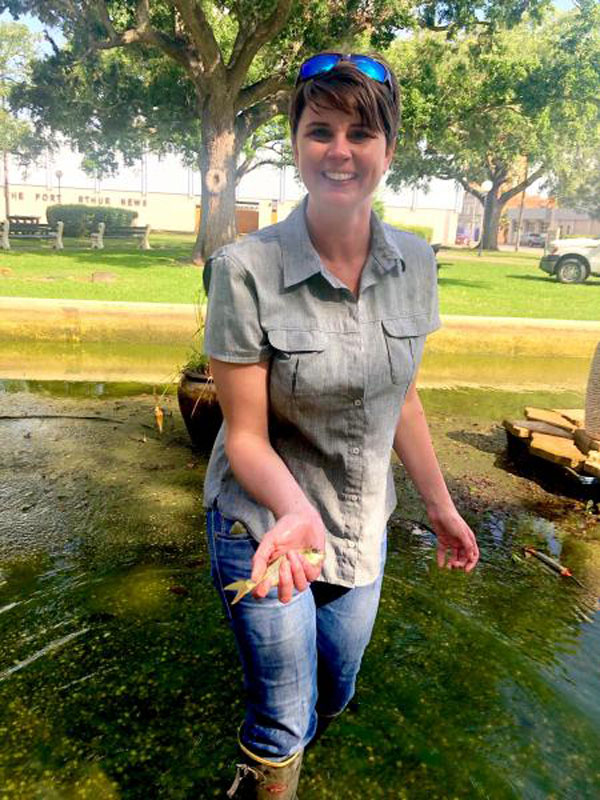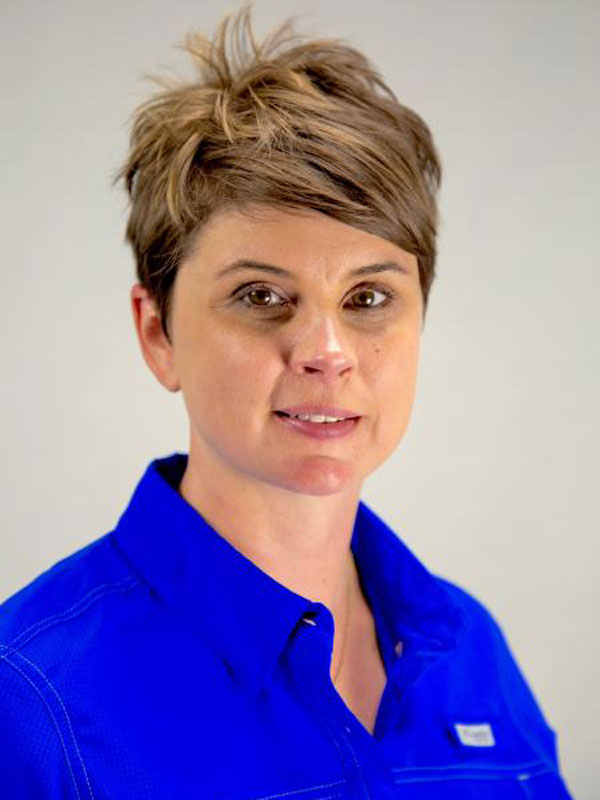 Nikki Fitzgerald joined Texas Sea Grant in May 2019 as the program's Chambers and Jefferson counties' coastal and marine resources extension agent jointly with Texas A&M Agrilife Extension.
With Texas Sea Grant, Fitzgerald plans to start a recycling program in Jefferson and Chambers counties. She also will educate youth in conjunction with the Jefferson County Camp Seaport and collaborate in the JASON project at Lamar University, an effort to get elementary and middle school students interested in and excited about science. Additionally, Fitzgerald plans to enhance recreational fishing and eco-tourism opportunities through educating landowners in pond management.
Fitzgerald explains, "I look forward to working with camp Seaport in Port Arthur teaching kids about different jobs in the maritime industry and pushing for more women in the industry."
Fitzgerald brings an expertise in natural resource restoration to Texas Sea Grant. For many years, she worked with students to restore shoreline through transplanting marsh cordgrass in estuaries with Galveston Bay Foundation's Get Hip to Habitat program. She also educated youth in oyster reef restoration and the ecosystem benefits oysters bring to bay systems. Fitzgerald also led many Adopt-A-Beach clean-ups.
"I really would love to keep working with students and teaching them how to protect their shorelines, Fitzgerald states, "and I look forward to working with our local shrimpers and fishermen."
In 2007, Fitzgerald graduated from Texas A&M University with a bachelor of science in animal science and then obtained her master's from Lamar University in education administration. She has an extensive background in youth science education teaching biology, aquatic science and environmental science. During her 12-year teaching career, Fitzgerald was awarded Teacher of the Year and Soil Conservation Science Teacher of the Year.
When it comes to education, Fitzgerald says "the best way to learn is to live through life experiences and keep evolving." She plans to bring this hands-on approach to her work in Chambers and Jefferson counties.