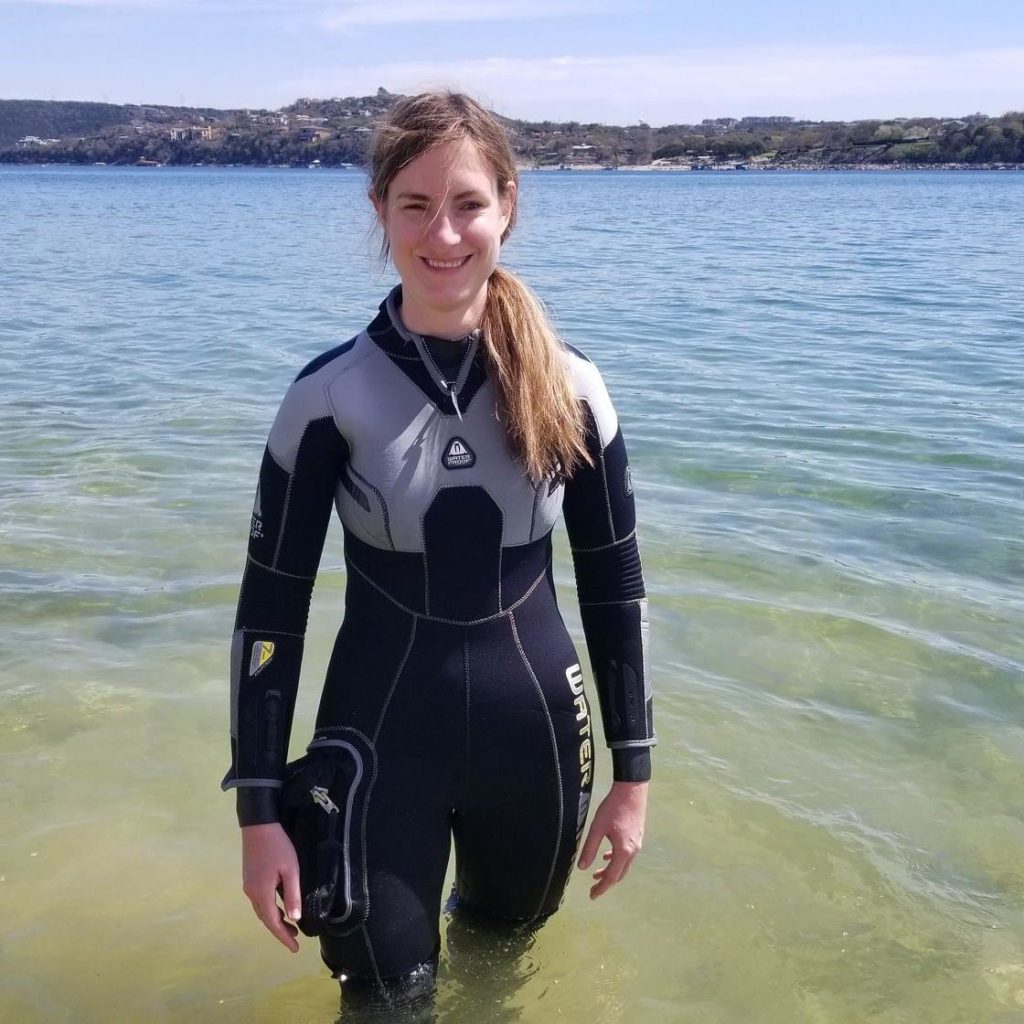 The Texas Sea Grant College Program at Texas A&M University awarded $48,810 in research grants to 20 graduate students at three Texas A&M University System institutions.
The students are funded through Texas Sea Grant's Grants-In-Aid of Graduate Research Program, which provides small two-year grants to students enrolled at Texas A&M University (TAMU), Texas A&M University at Galveston (TAMUG) or Texas A&M University-Corpus Christi (TAMUCC). Funded projects must be marine- or coastal-related research and relevant to Texas, though not necessarily based in Texas. The grants are awarded after a competitive proposal review process and are designed to promote scientific excellence and achievement.
"The Grants-In-Aid of Graduate Research Program encourages research activities and supports students in their early careers, enabling the development of their research skills and learning to navigate the grant proposal process. Awarded grants provide opportunities for the student to also develop presentation skills and thesis development," said Mia Zwolinski, assistant director, research and fiscal administration at Texas Sea Grant.
The Texas Sea Grant Grants-In-Aid of Graduate Research Program fiscal year 2020-22 recipients, their institutions and projects are:
Paxton Bachand, pursuing a doctorate in marine biology at TAMUCC, "Stable isotope analysis of natural nutrient sources contributing to a reoccurring Aureoumbra lagunensis bloom in Baffin Bay, Texas"
Fernando Calderon Gutierrez, pursuing a doctorate in marine biology at TAMUG, "Characterizing the microbial community on the subterranean estuary of the Yucatan Peninsula, Mexico through Next-Generation sequencing"
Jessie Castanier, pursuing a master's degree in fisheries and mariculture at TAMUCC, "Public aquariums as a potential source of marine fish for exhibits and conservation"
Michael Curtis, pursuing a master's degree in fisheries and mariculture at TAMUCC, "Variation in habitat use and trophic dynamics of catadromous fish (Anguilla rostrata) in sub-tropical Texas"
Bimal Gyawali, pursuing a doctorate in coastal and marine system science at TAMUCC, "Estimation of groundwater discharge variability to the Gulf of Mexico using GRACE satellite and field observations"
Maureen Hayden, pursuing a doctorate in marine biology at TAMU,
"Quantitative analysis of microplastics on beaches and effects of microplastic ingestion on amphipod populations in Texas"
Christena Hoelscher, pursuing a doctorate in oceanography at TAMU, "Episodic sediment dispersal on three different depositional environments"
Robert Iles, pursuing a doctorate in oceanography at TAMU, "Refining Submersible autonomous glider observations with coincident in-situ sampling"
Bumsoo Kim, pursuing a doctorate in oceanography at TAMU, "Rethinking the role of methane during the Paleocene – Eocene Thermal Maximum"
Ashley McDonald, pursuing a doctorate in coastal ecology at TAMUG, "Impacts of a large-scale hydrological alteration on coastal wetlands"
Emily Meese, pursuing a doctorate in marine biology at TAMUG, "Movement patterns of a coastal predator in a subtropical estuary"
Alexis Neffinger, pursuing master's degree in coastal and marine system science at TAMUCC, "Assessing biotic integrity for tidal streams along the South Texas Coast"
Dominic Swift, pursuing a doctorate in marine biology at TAMUCC, "Assessing MHC-associated mate choice in the dusky smoothhound (Mustelus canis) and blacktip shark (Carcharhinus limbatus)"
Altaf Taqi, pursuing a doctorate in ocean engineering at TAMU,
"A two dimensional experimental investigation on mixed sediment dune evolution under storm surge and wave impact."
Jamie Thompson, pursuing a doctorate in marine biology at TAMUG, "Patterns of insect herbivory on black mangroves (Avicennia germinans) along the Texas Coast"
Yu Umeki, pursuing a doctorate in marine biology at TAMUG, "The use of a juvenile American alligator (Alligator mississippiensis) liver enzyme assay to study the metabolism and detoxification of man-made pollutants"
Christopher Vickers, pursuing a master's degree in coastal in coastal and marine system science, at TAMUCC, "Groundwater contribution of elevated nutrients to Laguna Salada, Baffin Bay"
David Weber, pursuing a doctorate in marine biology at TAMUCC, "Epigenetic biomarkers: A novel, non-lethal approach to aging exploited fish species"
William Wolfe, pursuing a master's degree in coastal and marine system science at TAMUCC, "Quantifying submarine groundwater discharge through continuous, long-term measurements of radon in a semi-arid estuary"