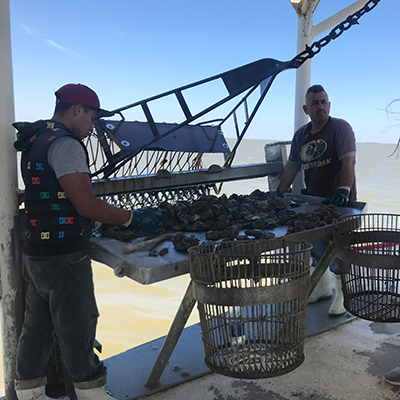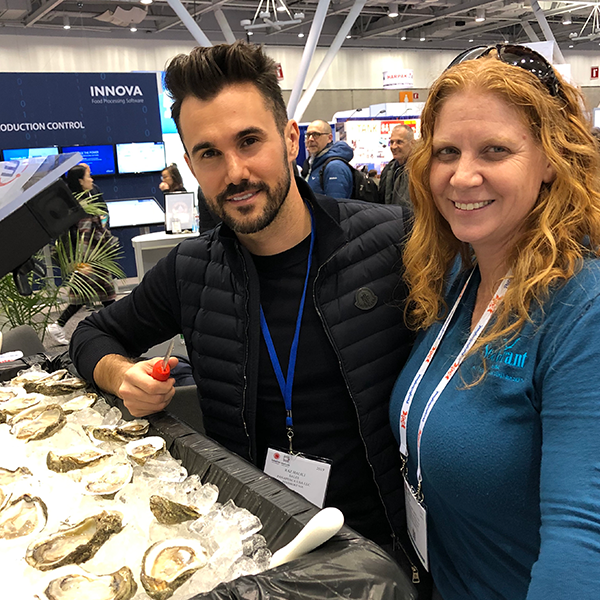 As sustainability of fisheries becomes more pressing, a milestone has been achieved for Gulf of Mexico oysters. Prestige Oyster's Inc., a Houston-based international oyster company, has become the first private oyster fishery in the Americas to receive the Marine Stewardship Council's (MSC) certification. The certification includes oysters harvested off of Prestige Oyster's Inc. private lease grounds in Texas and Louisiana.
The label is one of the most well-recognized certifications designating a sustainable seafood product. Those with the certification can use the esteemed blue label to indicate that they have met the expert-developed rigorous standards for MSC certification. Each MSC certification is valid for five years, with annual audits, and its standards assess sustainability of the fishery, environmental impact and effective fisheries practices.
"It's a testament to our fishery, the strides that we've taken over the years and the commitment," said Raz Halili, vice president of Prestige Oyster's Inc., "from the fishermen to the office staff and the state agencies working together to create a sustainable, viable oyster resource. That's something we've shown with the MSC certification."
"This is a huge step forward and well-deserved recognition for the oyster industry in the Gulf of Mexico," said Laura Picariello, fisheries specialist at Texas Sea Grant.
Texas Sea Grant was a key supporter in helping Prestige Oyster's Inc. achieve this status. Picariello's background in the sustainable seafood sector, including training in MSC assessment, and experience with Gulf fisheries made her ideal for aiding in the process.
Picariello served as a consultant, guiding Prestige Oyster's Inc. through the rigorous 10-month assessment process, providing technical support and gathering the necessary data to determine whether they met the MSC's standards. "With her knowledge and expertise in fisheries, she was able to ask the right questions," Halili said. "It made everything much more efficient and helped get us where we needed to be."
Prestige Oyster's Inc. has a long-standing history with sustainability, placing oyster shell and rock back into the environment to help build reefs that become habitat for oysters, fish and wildlife.
"We need to think about fishing in the future and for future generations. Not only does this create a good business model, but it also plays a part in our ecosystem," Halili said. "We love doing our part. It's going to help out other fisheries as well."